If you spent the weekend watching NFL you were no doubt inundated with Verizon Wireless's 5G network launch ads. But what's new for customers today is not a faster network, but a slower login process… Now featuring username/password, security questions, and multi-factor codes.
The extra steps carriers are introducing to your regular log in experience feels incredibly fragmented. Let's take a look at getting access to a Verizon Wireless account.
1. Log In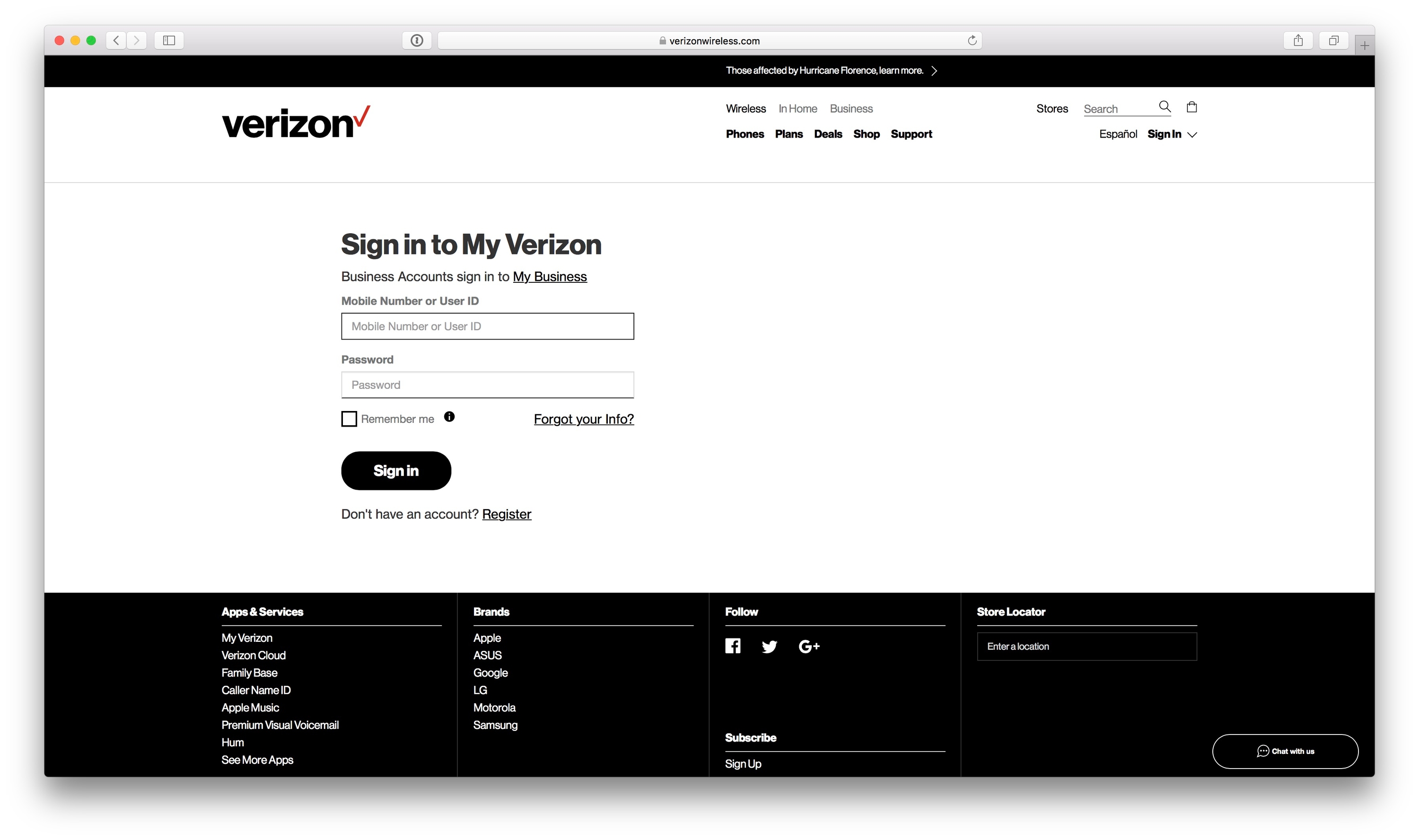 The basics of one's Verizon Wireless account.
2. Security Question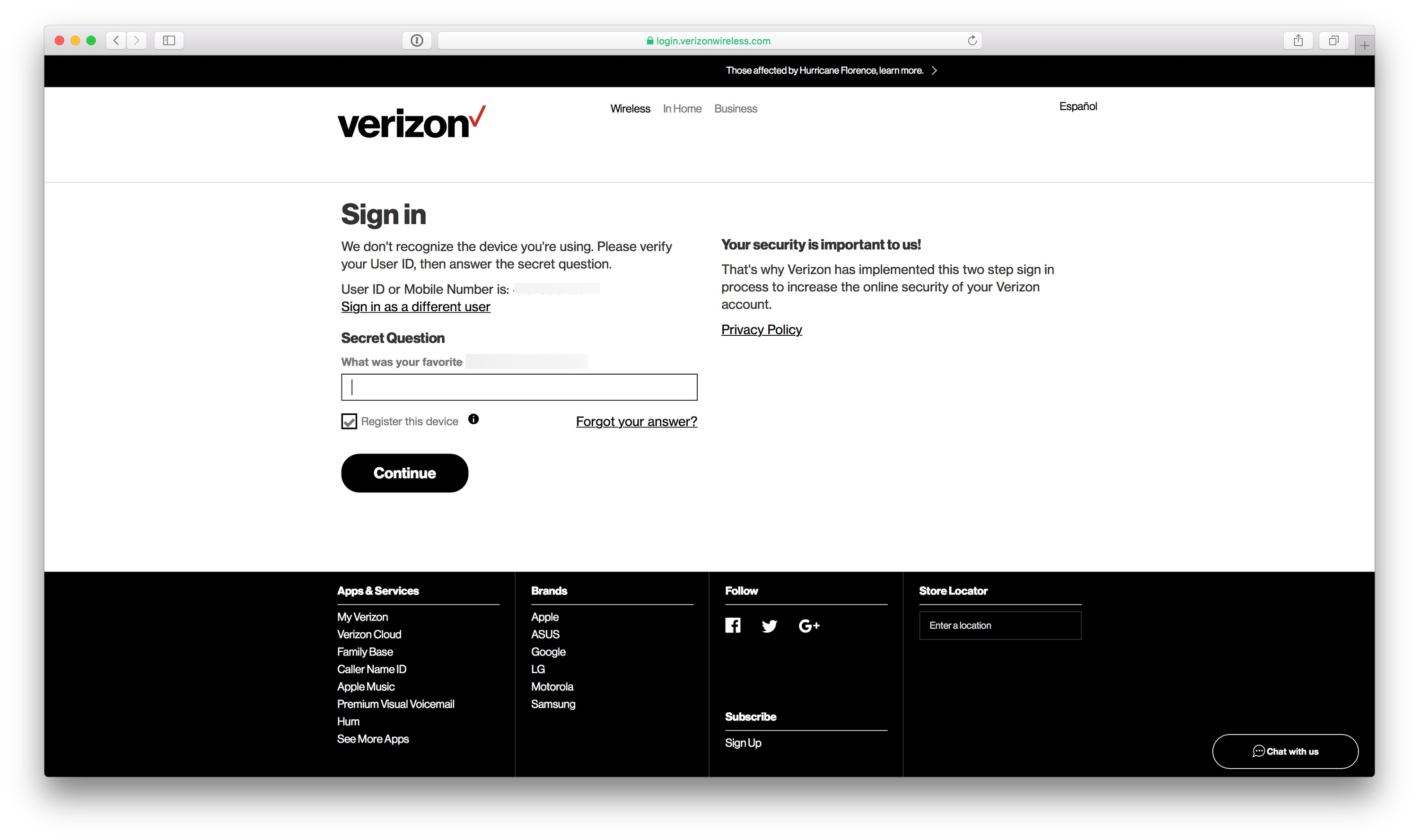 Despite loading multiple security questions when registering Verizon will only present a single security question to you when logging in online.
3. Two Step Prompt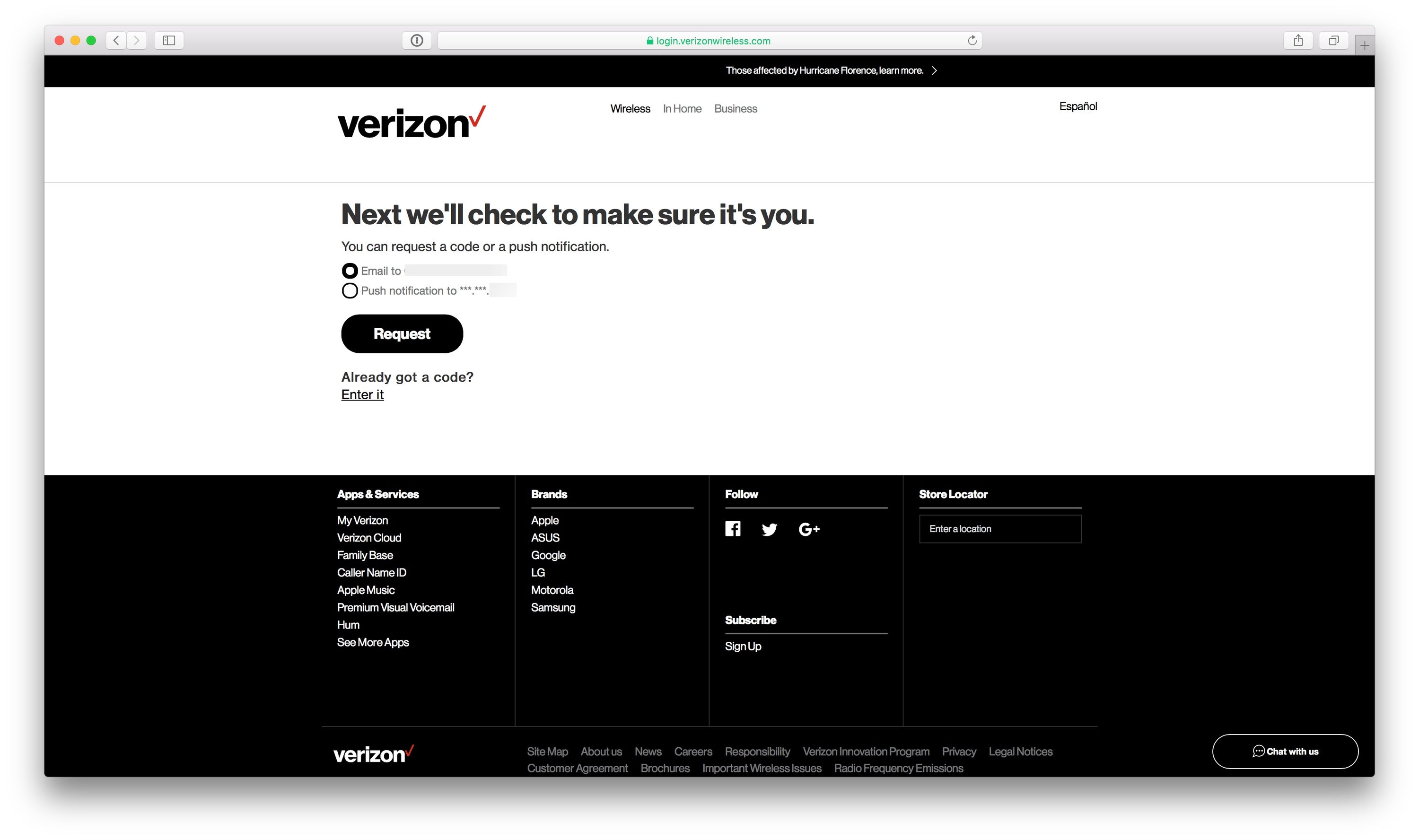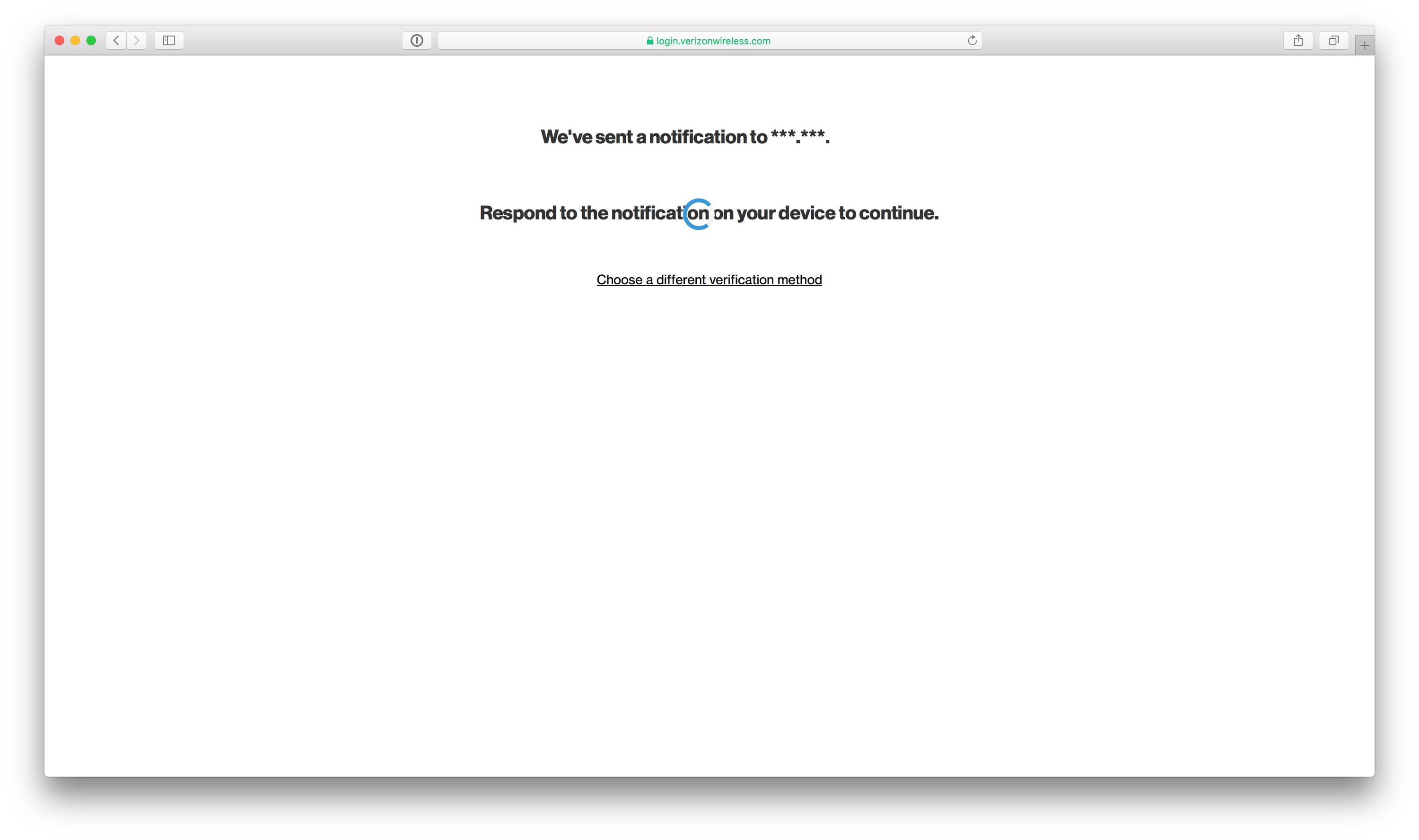 Now pull out your mobile phone and wait about 20 seconds for the push notification from the Verizon Wireless app.
4. Grant from Mobile App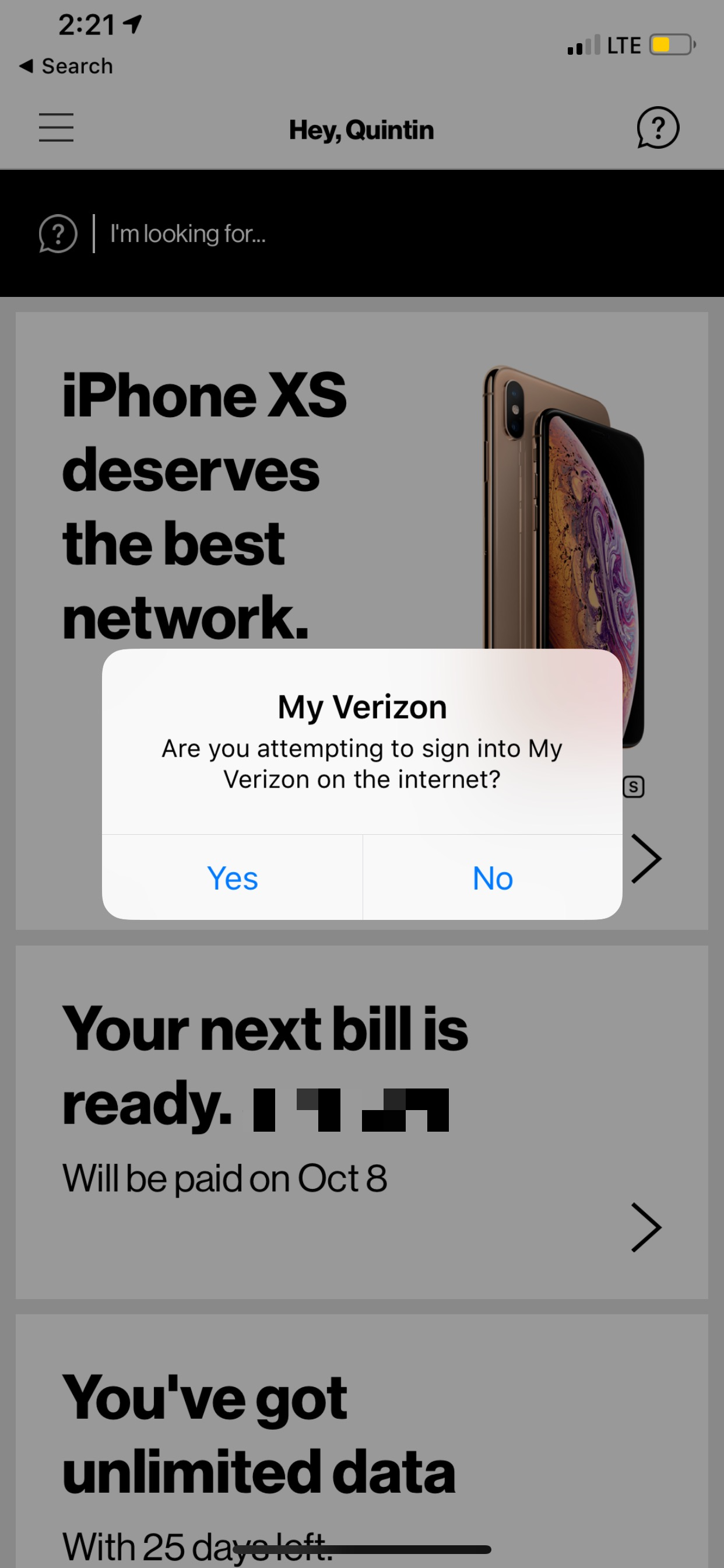 This entire process is slow. Every step takes forever to load. The new "prompt from phone app" flow should feel secure but it is divorced from the Verizon branding and inherently feels terribly sketchy.
"Are you attempting to sign into My Verizon on the internet?" — Cannot beat that dialog.
Google has a similar multi-factor prompt system in their Google search app for iOS. However their system feels incredibly fast. Use of delightful loading indicators and consistent branding in the user interface imbues trust.
The four major US carriers have also recently announced Project Verify to use your SIM card as a multi-factor authentication / single-sign on of sorts. I'm not holding my breath.
And to be completely clear, I'm thrilled for carriers to take security seriously. I hope that this extends to how they prevent and manage social engineering via their customer service channels. Beyond taking security seriously, it also matters how you make security usable.