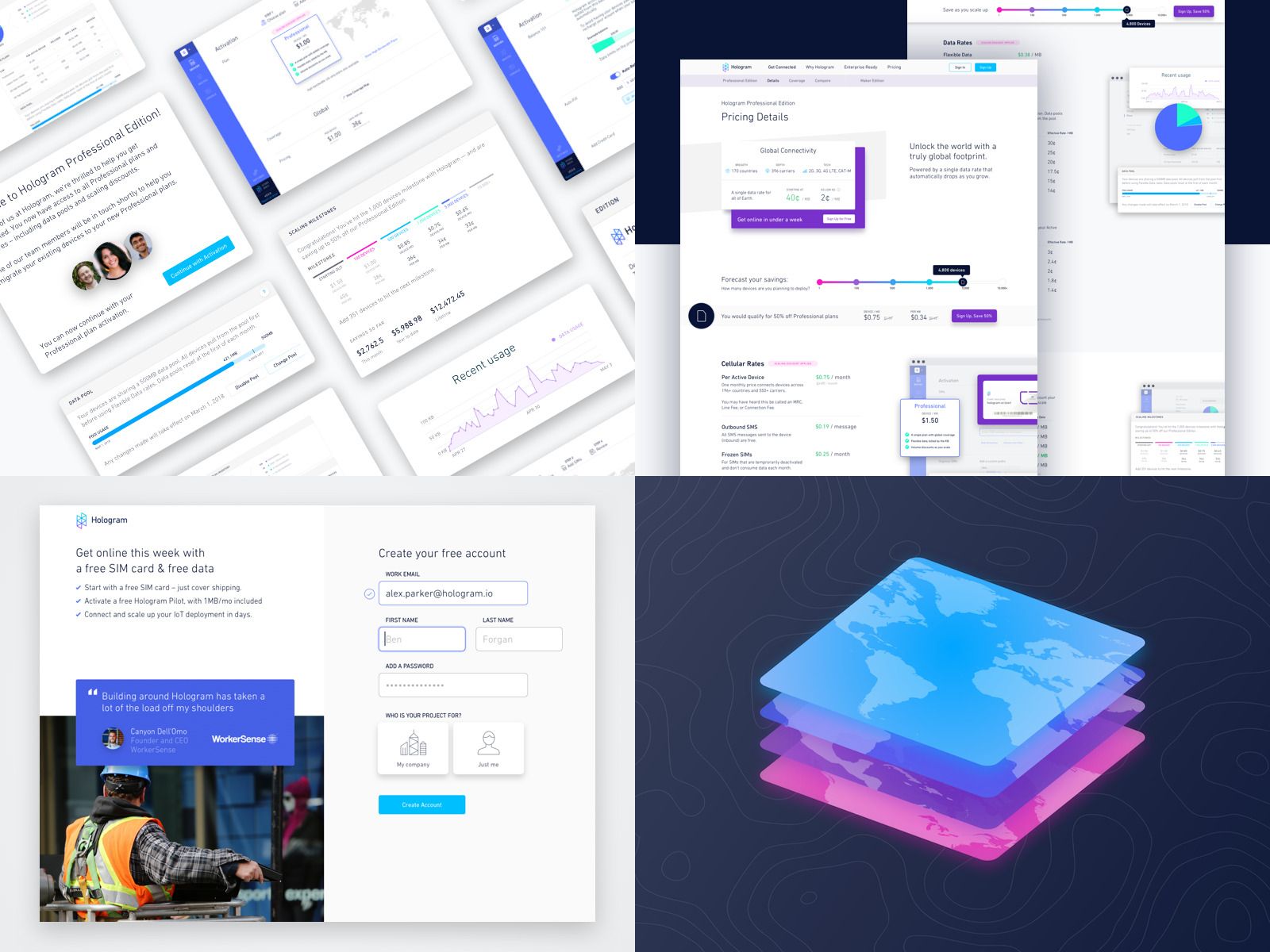 2018 was a fun year for me both personally and professional. I switched industries from international freight logistics to global cellular networks. I moved across the country. I now own like 8 different heavy coats.
Over the course of the past 12 months, I have had the opportunity to ship everything from new marketing sites to illustrations to physical products to my bread-and-butter of enterprise product design. Pushing the bounds of what I've owned as a designer in the past.
It's been super scary and super exciting.
At work, we launched the new Hologram.io and Magic.co websites. Hologram Professional Edition debuted with a new self-serve onboarding and activation flow.
2019 looks like it's going to be even more intense. We've got so much planned at Hologram and Magic — I can't wait to share it with you all.
If you're interested in joining me, I'm hiring.